Setouchi triennale 2016 was held in 3 periods.
Spring , Summer and Autumn.
Each periods exhibited different arts.(Of course, some of them were same.)
I went "Autumn" period.
West parts of Setouchi triennale were opened only Autumn.
I tried to go to 3 island only 1day!
1st island was Awashima which has so emotional art "Missing post office".
2nd island was Takamishima where there was so good hospitality despite of progressing of depopulation.
Final island was here.
13:10 Honshima
West 3 islands were linked by ships.
From Takamishima, it took 30 min to Honishima.
Honshima was bigger than Awashima and Takamishima.
There were buses for guide and rental bike.
Then I rent a bike.
Almost art were gathered east side.
So I decided to gp only east side.
And Every art at east side was not far by using bike.
Kasashima area
This area was  north-east area of Honshima.
It took 15 min from port by bike.
Not so far.
We could enjoy driving seaside road!! 
Bottom sky
3 boat was set at beach.
These boat made of wood and red rope.
Blue sky and red rope was nice contrast!
Moony tunes
This art was made one of the house at these

traditional street

.
So old house were lined.
And some of houses were allowed to enter.
There was moon art was made of stone.
This old house was quiet so time spent so slowly.
Tomari / Koushou
Karin house
So colorful house was appeared!!
Karin was so difficult japanese kanji.
Actually I didn't know meaning me since I visited.
Original meaning is to eliminate discrimination on ship.
Inside was colorful ,too.
Floor reflect these color. 
I think
everyone misunderstand this floor was

glass

.
So someone touched and find it was water as well as me!!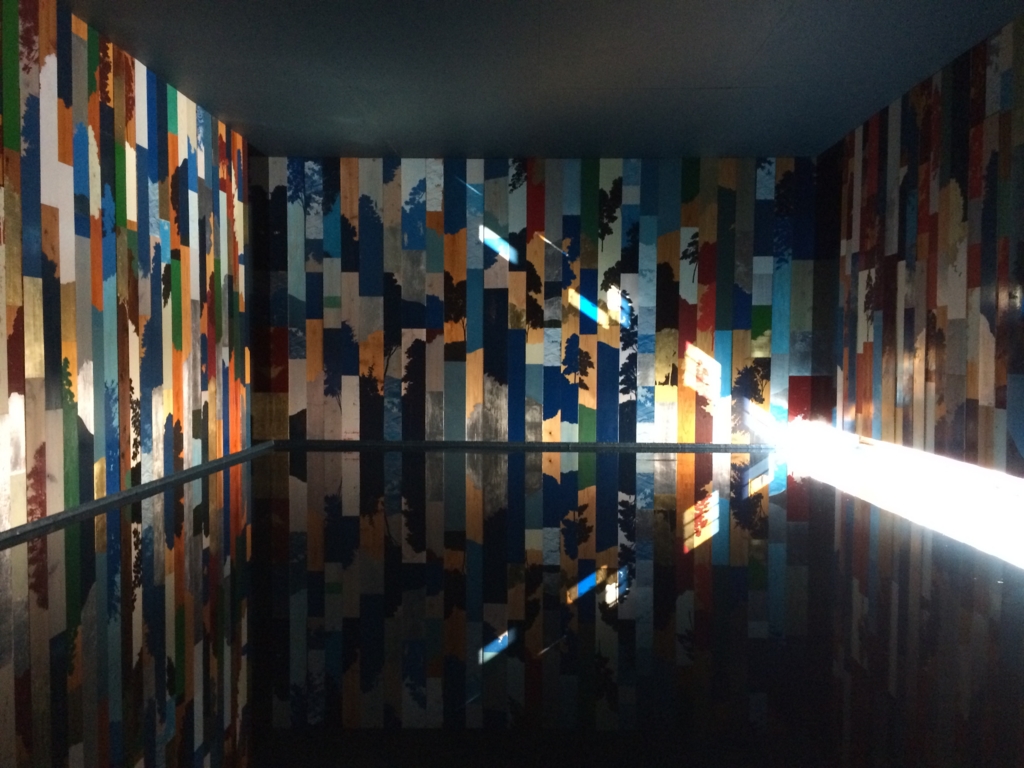 The project of signboards
Special art was

in hiding

at this normal landscape. 
Can you find?
2
circle signboards
were art!
These signboards were decorated at any house.
So we could enjoy searching! 
Sora-ami
Colorful rope for fishing was built at beach.
Here was really good feeling thanks to cool window and sounds of sea wave! 
departure
Finally 
I got on ship at 14:50.
So it took
only 90 min

to go around!
When departing,residents played performance!!
I completed 3 island only one day.
Every islands had each colors!
Unfortunately I missed some arts because of trying to do aroud 3 islands.
But looking back, I thought I could go around more slowly...
So I would like trying again at next exhibition!