2nd day at Setouchi triennale,then I found most impressive exhibiton in my trip.
It was "Missing post office" at Awashima.
And fortunately This post office is in business at Awashima out of Setiuchi triennale!
What is Missing post office
"Missing Post Office" is unique post office which accepts letters which doesn`t have receiver.
So these letters have various impressive story...
like sad story for lost parents, regret story for ex-boyfriends or pleasure story for future baby...and so on.
These stories were free for reading and they made me so emotional.
So I would like to introduced missing post office following Awashima trip at Setouchi triennale.
6:32 Takauma station
This story started at Takuma station.
Takauma station is closest station to Suda port which has ship to Awashima.
But this time was6:32!? Too early!!
Sun seemed to wake up just now!
And street seemed to be steep yet...
Why did I get too early?
That's because this weekend was last period of Setouchi triennale so I worried congested.
And today I thought to try to go around three islands at one day!!
"Awashima","Takamishima" and "Honshima"
I aimed "Suda port" by walking there were ships to go to "Awashima".
Then google map said it took almost 1 hours from Takuma station to port!!
Although I selected to walk to port then,of course there were other useful way to go to port .
There were 2 type buses! Shuttle bus and local bus.
So usually
I recommend to use bus!
I could find cool river.
Thanks to early morning, there was flog and it made good atmosphere.
Before this river,I found cafe which was run!!
I had short break with coffee and confirmed today's plan.
8:15 Suda port
Finally I got Suda port !!! I woukd ride this ship!
Then it seemed no many people.
But gradually many people were gathering.
That's why extra ships were operated!
And I could got on it. Lucky!!
The early traveler gets the extra ship!!
Morning sun and sea were so nice!!
9:00 Awashima
Awashima was so small island.
So I think it was enough by walking to go around art.
I got cute map!
As soon as starting walking,I found shop where some people gathered.
It is "Takeuchi shop".
This shop was only one convenience store!!
This shop was not special art, so we can see anytime!
I often saw these ball arts at this island.
They made of float!!
I found good color building.
It was Maritime Museum.
This was
first maritime school in Japan
.
So it was real school and we could see out of triennale.
There were lots of nature!
Natural landscape was no less better than special art.
I could enjoy walking.
9:00 Hibi no Syogakko
This Japanese name means "Daily (life) elementary school".
These art are exhibited at old school building.
This type of building was too old style so that I have never seen!! 
There were some rooms and each rooms had their theme.
●Glass room
This room was decorated various type of glass.
This art was so funny!
Can you guess?
Upper glass was swallow's nest.
Lower glass like dust was feces of swallow!!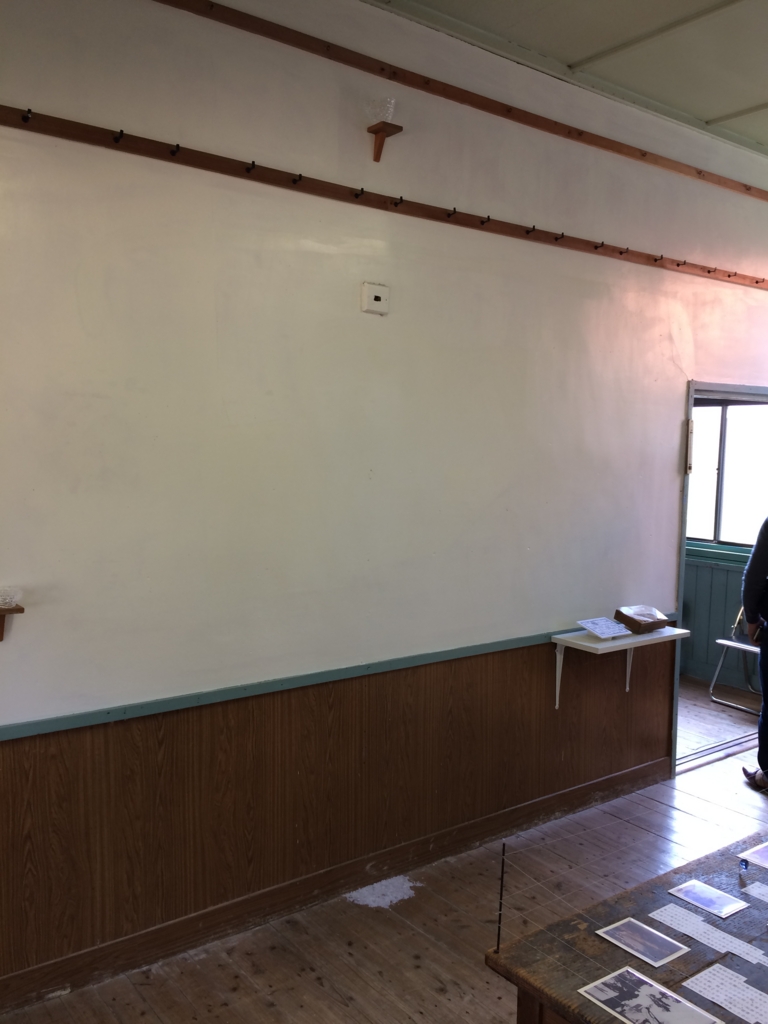 ●Textile room
This room exhibited many clothing.
It was really cool and unique.
Not only that, but there are more interesting thing.
It was behind board.
When someone tried to order it, they had to write some purpose why someone wanted it !
And if it was accepted,these clothing were made for free.
It means
paying story instead of money!!
I introduce one of the interesting application.
It said "
"I wanted convenient big bag because it was so troublesome to have newspaper at  house race!!"
So silly!!
There were so many fabric and story. 
●Mask rooms
It was so weird room.
like horror movie…
9:30 Missing post office
I introduced at first.
I really loved this area.
So impressive, emotional and deep place.
There were
numerous letters
that we
could read free
!
I could stay for good!
This post office chief was popular!
There were some posters and cards of his with actress!
His smile was perfect!!
 As I mentioned before, this post office is in business out of Setouchi triennale.
It means we can go to here anytime!!
The operation time is on 2nd and 4th Saturday at 13:00~16:00!! 
And we can also send letters!!
Furthermore, There were missing post office UK branch between January to Feburary 2016.
So someday this post office will appear your country!
10:00 The song of the children all gone
This art was renovated by elementary school.
This type of building was quite same with my previous school.
Crazy art was welcomed me.
I couldn't understand this concept...
Inside art was
so emotional that I recall my childhood.
Many of number like time and weight was set 4.08.
It represented 
this school utility were stopped at 4:08!!

10:10 Contour of thinking
This art was in the kindergarten.
There were many weeds not without arranging..
But Inside was awesome, completely difference with appearance.
Actually it was no what it used to be kindergarten
.
10:55 Aim to next island 
This island was so small and every arts were gathered.
So It took
1h30min
to walk around.
If I have more time, I wanted to stay more especially at Missing post office...
But I tried to go around 3 island at one day.
So I needed to harry!